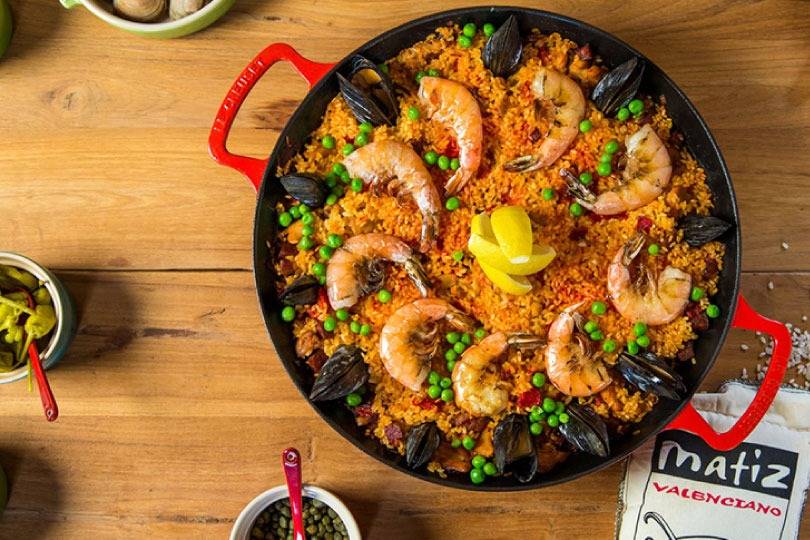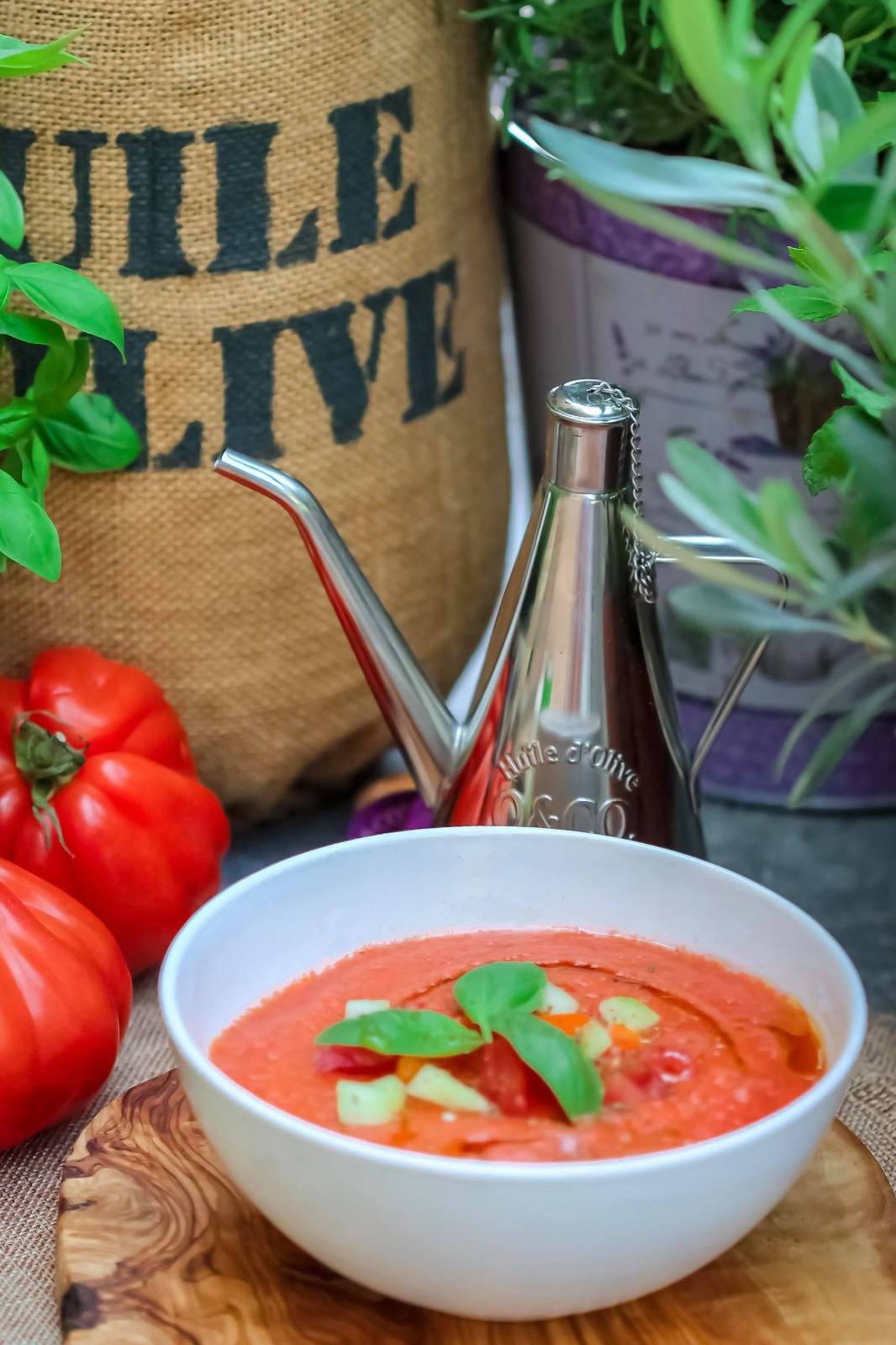 Taste of Spain Dinner over Zoom
In this virtual class Chef Frank Teaches you how to make to make a traditional Spanish dinner including - Traditional Gazpacho, Gambas Al Ajillo, and Chicken Paella
1. Traditional Gazpacho
2. Gambas Al Ajillo
3. Chicken Paella
Shopping Ingredient List:
Crushed S

affron threads

3 tablespoons olive oil
1 Pack bone-in chicken thighs
Black pepper
Kosher salt
2 Yellow onion
Chopped fresh thyme
2 Garlic cloves
Uncooked Bomba rice
Dry white wine
1 Box unsalted chicken stock
1 Bag frozen green peas
1 Red bell pepper
Fresh flat-leaf parsley
2 Roma tomatoes
1 Cucumber
Red pepper flakes
Large shrimp
2 Sautee pans
1 Knife for cutting meat
Table Forks
Table Spoons
1 blender
All classes are virtual and taught through Zoom. The Zoom room will open 10 minutes before the start time.
Chef Frank suggests having all the shelf stable ingredients and kitchen tools laid out on the counter before the class begins. Meats can remain in the fridge. Please make sure the meat is defrosted before the class.
Meet your host, Chef Frank
Chef Frank is the personal chef for Ozzie Albies 2 Basemen for the Atlanta Braves(MLB Team), Ender Inciarte Outfielder for the Atlanta Braves(MLB Team), and Hamidou Diallo shooting guard for the Oklahoma City Thunder(NBA Team). He's also featured on the cooking show Beach Bites with Katie Lee - Season 1 Episode 7, in the Orlando Sentinel, on NBC Channel 6's In The Mix, and Channel 4 Atlanta Plugged In.
Chef Frank was born in Panama City, Panama and raised in Miami, FL.
1. Traditional Gazpacho
2. Gambas Al Ajillo
3. Chicken Paella
Shopping Ingredient List:
Crushed S

affron threads

3 tablespoons olive oil
1 Pack bone-in chicken thighs
Black pepper
Kosher salt
2 Yellow onion
Chopped fresh thyme
2 Garlic cloves
Uncooked Bomba rice
Dry white wine
1 Box unsalted chicken stock
1 Bag frozen green peas
1 Red bell pepper
Fresh flat-leaf parsley
2 Roma tomatoes
1 Cucumber
Red pepper flakes
Large shrimp
2 Sautee pans
1 Knife for cutting meat
Table Forks
Table Spoons
1 blender