Born in Panama City, Panama but raised in Miami, FL. I graduated from Johnson and Wales in 2012 with my bachelor's in food and beverage management. I have over 15 years in the business starting at the age of 13 at my godmother's restaurant Cohiba Brasserie. I began where all youngsters start with bussing, prepping, etc. From there...read more
Group Zoom Cooking Classes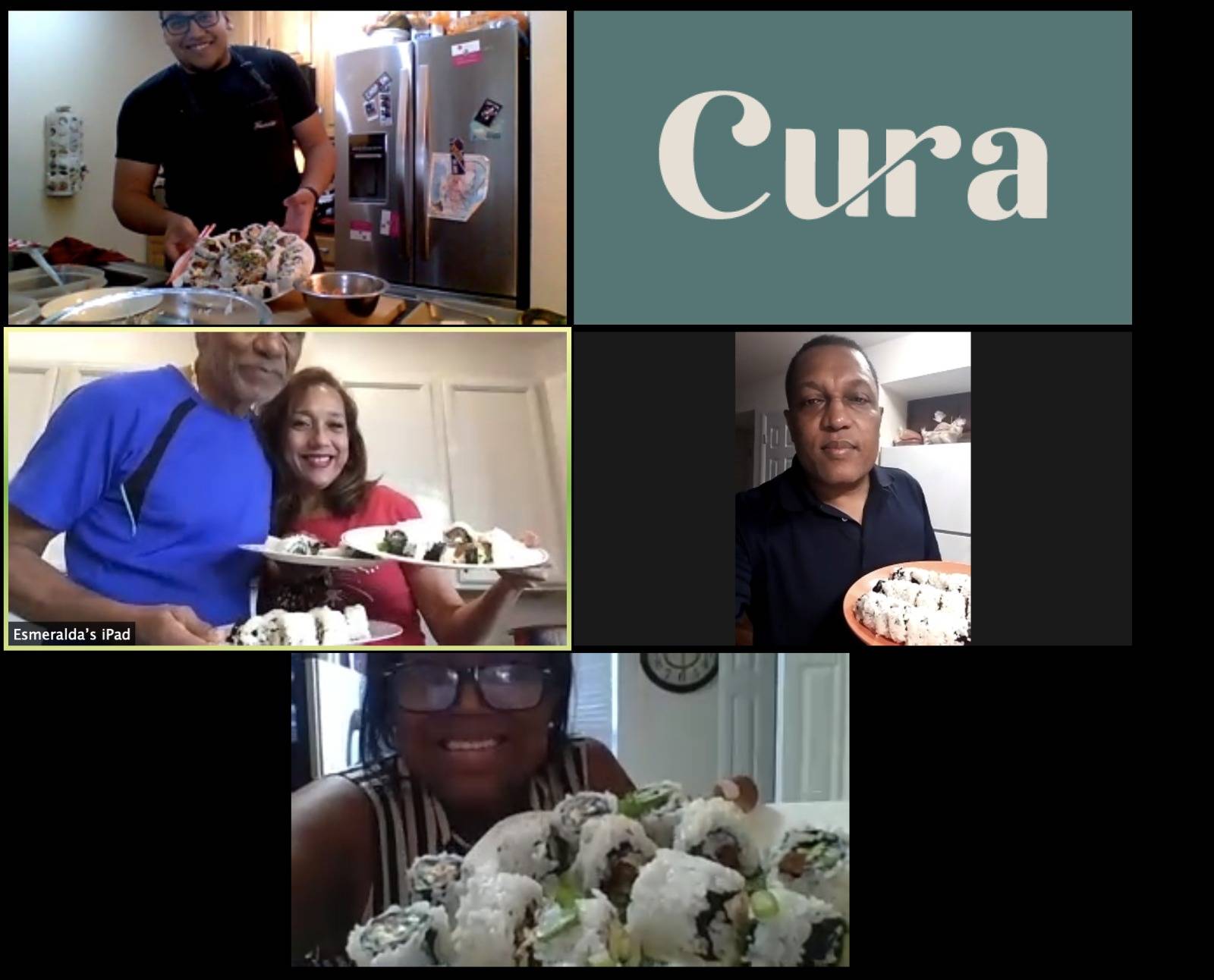 Chef Frank's group sushi class!
Born in Panama City, Panama but raised in Miami, FL. I graduated from Johnson and Wales in 2012 with my bachelor's in food and beverage management. I have over 15 years in the business starting at the age of 13 at my godmother's restaurant Cohiba Brasserie. I began where all youngsters start with bussing, prepping, etc. From there my life took me down various routes and parts of the world to cook. I have experience in sushi, steakhouses, latin cuisine, to private catering. Some of the big names where I have worked are The Fontainebleau hotel, The Biltmore hotel, Corsair by Scott Conant, Catch by Chef Hung Huynh, and the Atlanta Braves Baseball Club.
Personal chef and private catering have brought me to some great families and clients. Among those are Ozzie Albies 2B for the Atlanta Braves, Ender Inciarte OF for the Atlanta Braves, and Hamidou Diallo SG for the Oklahoma City Thunder. Also accolades I have in my career are being featured on the cooking channel show Beach Bites with Katie Lee | Season 1 Episode 7, The Orlando Sentinel, NBC Channel 6 In The Mix, and Channel 4 Atlanta Plugged In.